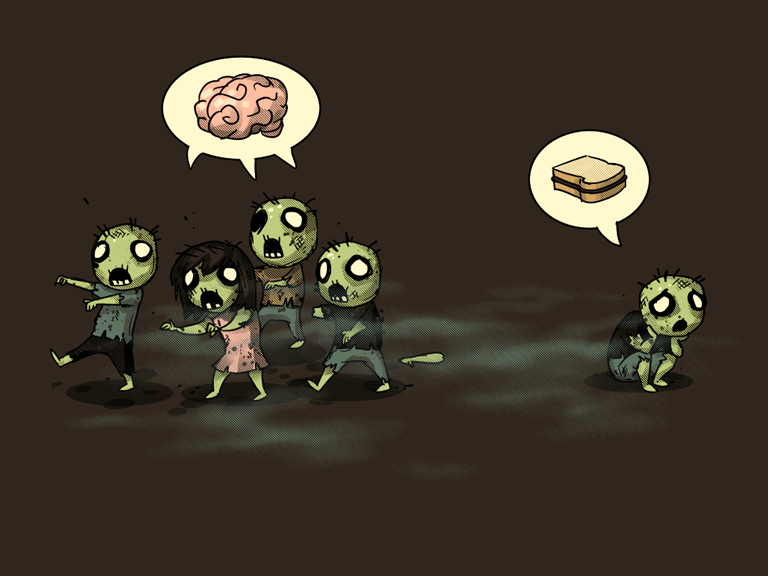 When the zombie uprising happens, what will your plan be? If you're like Jake you'd want to find a safe place with plenty of foodstuffs that is easily defensible to be nearby, or be able to escape to loved one's shelter deep in the woods. If you're like Pedro, you'll want a motorcycle or dirt bike to easily maneuver through anything. If you're like the folks at Wicked Jester, however, you'll just be waiting to join them (and by join them I mean camouflage yourself to blend in so they zombies won't suspect you're not one of them)!
This Thursday at 6:00 in the Humphreys Multimedia Room in the basement of the main library (click here for more details) we'll be going over various cloaking techniques that could save your life! Join us, and put yourself in the shoes of the zombie! If that doesn't get you in the mood, you can always watch George Romero's classic film "Night of the Living Dead" which, thanks to a loophole in copyright law, is in the public domain.
Good luck, and may the odds ever be in your favor.